Sunday, May 8th is Mother's Day and your hometown Newton, N.J. Subaru dealer, Subaru World of Newton, wants to help you celebrate it in style. Taking your Mom out for a nice brunch or dinner is always a special treat for her and the entire family. We put together a list of the 10 best restaurants in Newton that will make this Mother's Day a memorable day for your Mom.
1. Celine's Bistro, 87 Route 23 N, Wantage, NJ
Celine's Bistro is well known for its great service and excellent menu of delicious, varied, and authentic Cajun, Italian, and American cuisine that makes any event a special one. Saturday, May 7th, Celine's will be hosting a fun-filled outdoor party and buffet on the lawn featuring smoked meats, hamburgers, hotdogs, and favorite dishes from Celine's menu. Plus, there will be giveaways, a cash bar, and live music. Admission is $10 per person.
2. Tuscany Bistro, 216 Woodside Ave., (Rt.206 South) Newton, NJ
Give Mom a taste of savory and authentic Italian cuisine at "The Heart of Italy in the Heart of Sussex County." The atmosphere is charming and intimate and the food is freshly and lovingly prepared. Prices are also quite affordable.
3. Between The Bread, 182/8 Spring St. Newton, NJ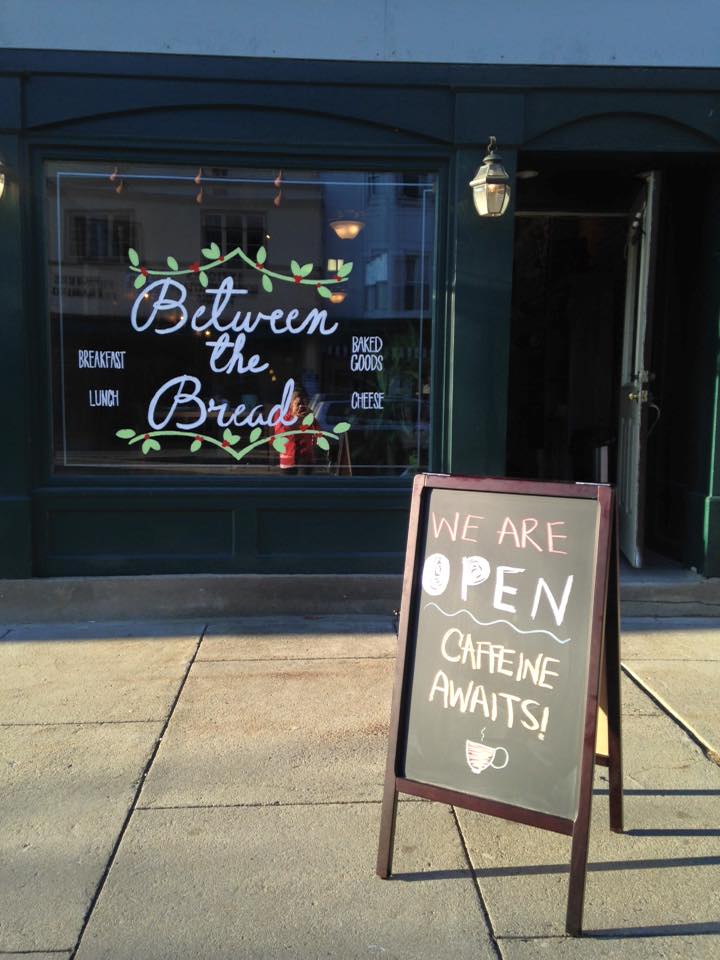 There's nothing in-between about the quality food and excellent service you'll find at this well-known dining establishment. It's a great place to take Mom for that special Mother's Day breakfast or brunch she's been craving. They also serve piping-hot coffee, as well as delicious baked goods and cheeses.
4. Thai Nam Phet, 7 Woodside Ave., Newton, NJ
Spice up your Mom's special day with a visit to this unique, award-winning Asian restaurant serving the finest in authentic Thai cuisine.
5. Krave Café, 102 Sparta Ave. Newton, NJ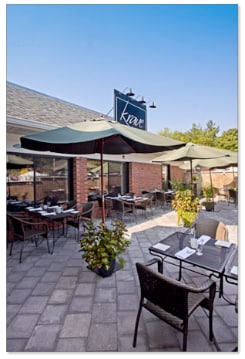 Give Mom all she craves at this elegant, modern, and chic restaurant. The cuisine is creative and unique, and Mom will surely enjoy the upscale atmosphere and artwork adorning the walls. (Note: the restaurant will be closed Sunday, May 8th so make reservations for Saturday, May 7th instead.)
6. Hummingbird House, 310 Rt. 94 S. Newton, NJ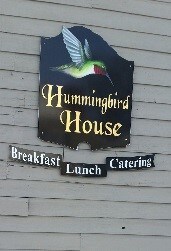 Fly on over to Hummingbird House for an unforgettable dining experience in a quaint and charming atmosphere located in a converted home dating back to the late 1700's. Serving breakfast and lunch, this family owned and operated eatery has earned a reputation for excellent food and personalized service.
7. El Taco Y La Torta, 240 Spring St. Newton, NJ
Let your Mom experience the savory flavors of Old Mexico at this authentic, family-run Mexican restaurant. The décor is quaint and casual and the food is prepared fresh and served promptly.
8. The Barrel House, 173 Spring St. Newton, NJ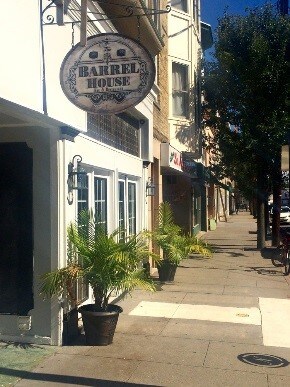 While this restaurant will be closed on Mother's Day, there's no reason your Mom can't enjoy the many outstanding dining choices at this popular Newton establishment anytime. The atmosphere is warm and historic, with brick walls and lots of classic photos. The menu offers everything from fish tacos, gourmet pizzas, and crab cakes to Filet Mignon. Mom is sure to enjoy the live entertainment on Saturday, May 7th featuring Ciro Patti, Jr.
9. Spring St. Pub & Grill, 144 Spring St. Newton, NJ
The Spring St. Pub offers a varied menu of delicious American, Italian, and German fare that Mom is sure to love. The ingredients are fresh and hand-picked.
10. Newton Pizza, 47 Sparta Ave. Newton, NJ
If your Mom loves pizza she's sure to find some of the best pizza in town at aptly-named and family-operated Newton Pizza. They also serve a varied menu of Italian favorites to please every palate. The service is attentive and Mom can choose from a variety of toppings.
Give Mom What She Really Wants At Subaru World Of Newton
Sure, flowers, a card, and a wonderful dinner are great ways to celebrate your Mom on Mother's Day. But why not give her what she really wants; a brand-new, award-winning 2016 Subaru from your hometown Newton Subaru dealer, Subaru World of Newton?
She'll love her new Subaru's outstanding reliability and safety, as well as the sophisticated styling, refined interior, lively acceleration, and excellent fuel economy of a new 2016 Subaru, named a Consumer Reports "Top 10 Picks" for 2106. (Consumer Reports April, 2016 issue.)
And she'll certainly appreciate her new Subaru's legendary Symmetrical All-Wheel Drive capabilities during our cold and snowy New Jersey winters.
We're celebrating Mother's Day with some sensational deals on our new 2015 and 2016 Subarus for sale in New Jersey. Now is the time to take advantage of exclusive Subaru World of Newton dealer offers and Subaru factory incentives that will save you a lots cash. Save even more on our excellent selection of like-new Certified Pre-Owned vehicles for sale near Newton, NJ.
We also have a wide assortment of top-quality, value-priced used cars for sale in Newton NJ. Visit our Newton NJ Subaru dealership today and meet our new management team who is ready to serve you. We're conveniently located at 84 Route 206, 84 Hampton House Road, Newton, NJ 07860. For Sales, please call 888-635-2258. For Service, call 888-860-6481.
Sources:
http://www.kravecafecaterer.com/cafe/cafe.html
http://www.hummingbirdhousenj.com/