One of the many questions we get here at Subaru World of Newton is whether it's best to lease or purchase your new 2016 Subaru.
The short answer is: it depends. By this we mean that deciding to finance or lease your next vehicle from us depends on your lifestyle, how you plan to use your vehicle, and your budget.
Let's break this down further and describe the basic differences between a lease and purchase. This information will help you to decide which financing alternative is best for you.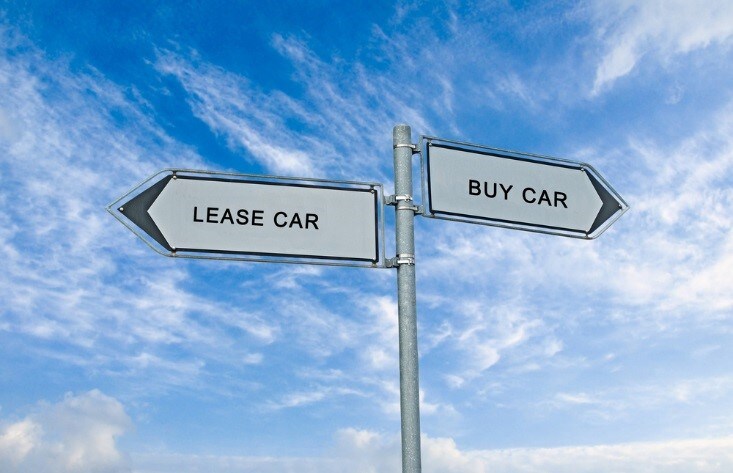 Leasing Defined
The big difference between leasing vs. purchasing a new car is that you are basically renting the vehicle for a set period of time when you lease. Because of this, you don't build up any equity in the vehicle as you would with a straight purchase. The best way to understand this is to think about renting a house rather than buying it. As a renter, you don't enjoy the benefits of home ownership, but you also don't have some of the headaches of owning a home either.
Advantages of Leasing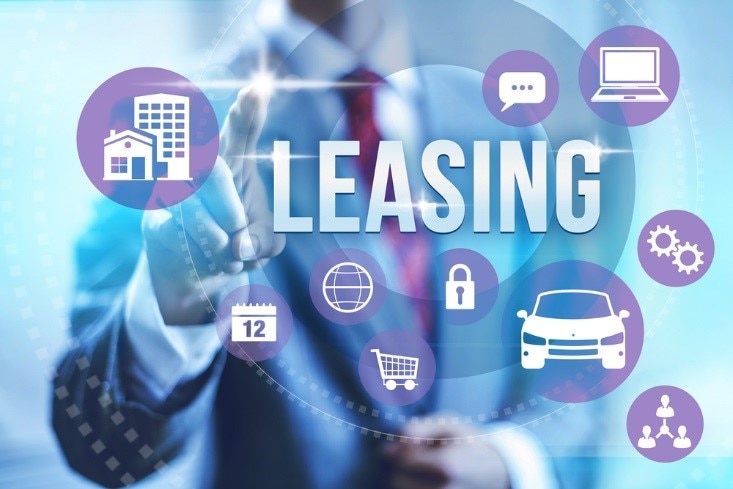 There are some definite benefits to leasing a car that may make taking this route more attractive than buying the car.
One of the most significant benefits of leasing is that you aren't financing the full purchase price of the vehicle. Instead, you are paying the difference between the car's sticker price and what the car is anticipated to be worth at the end of the lease term. This is called the residual value.
For example, we'll say that that MSRP of that 2016 Subaru Outback 2.5i Limited you have your eyes on is $30,000. Now let's suppose that the anticipated residual value of the Outback is 50% of its original price when the lease term ends, say in 3 years.
That means the Outback's residual value is $15,000. Instead of using the full $30,000 to calculate your monthly payment, we use the $15,000 figure instead. This lowers your monthly payment and, therefore, could mean that you may be able to afford more car for your money. Or, you may be happy just saving the extra dough you would have spent on a higher monthly payment.
Another benefit of leasing is that the manufacturer's warranty will usually cover most repair costs during the lease term. However, you still must perform all regularly scheduled maintenance, such as oil changes, as spelled out in your owner's manual.
Also, you have more options with a lease than you do with a purchase. When the lease is up, you have 3 choices. You can bring the car back to our Newton, NJ Subaru dealership, hand us the keys and walk away. Or, you can turn the car in without having to worry about trade-in value and lease or purchase a brand-new Subaru. Perhaps you've really fallen in love with your Subaru (most people do we're happy to say) and want to keep it. No problem. We can easily convert the lease to a purchase by financing the balance owed on the vehicle.
If you are someone who enjoys a brand new ride every three or four years, is looking for lower monthly payments, and likes to have options, then a lease may be the perfect vehicle (pun intended) for you.
The Downside Of Leasing
There are a few drawbacks to leasing a car that you should be aware of. First of all is the mileage cap. Typical leases allow you to drive your car around 15,000 miles per year. If you go over that, you'll be assessed an overage of so many cents per mile. This could add up quickly if you drive your Subaru a lot.
When you return your Subaru at the end of the lease, it must be in excellent condition, less normal wear and tear. Otherwise, you may be subject to reconditioning fees. Want to add pinstripes and custom wheels to your Subaru? Unfortunately, you can't. The car must be returned in much the same shape as when you first leased it. Additionally, if you decide to end the lease before it's up, you may also be subject to early termination fees.
Car Purchase Explained
Unlike a lease, when you buy a car you will build up equity in the vehicle, and you'll own it when you've paid it off. It's just like that house analogy we mentioned earlier. Only this time, when you buy a house, you build up equity and will eventually own it.
When you finance a new Subaru, you'll enter into a sales contract. It spells out the agreed-upon sales price you are financing, the number of years you will be paying on the loan, the annual percentage rate (APR) that you will be charged during the life of the loan, sales tax, and monthly payments. Our finance experts will walk you through the process and explain what your sales contract means, so don't worry if this sounds a bit complicated.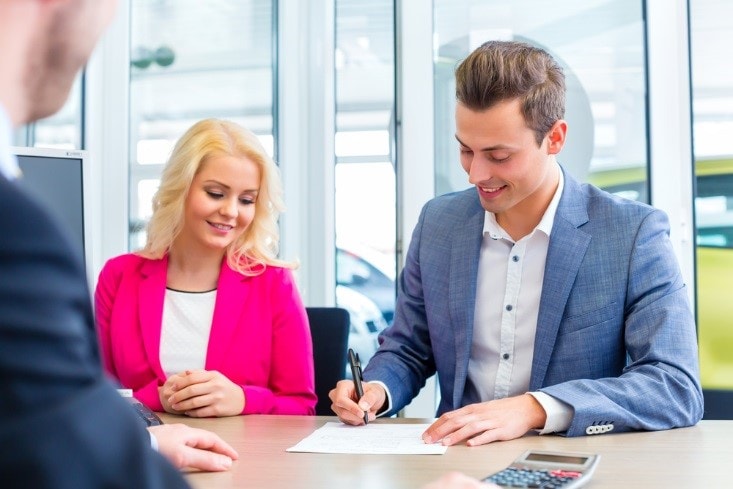 ​
Car Purchase Benefits & Drawbacks
When you buy a car instead of leasing it, you will build equity, or value, in the vehicle. When you pay the car off, you will own it free and clear. You also don't have to worry about any mileage caps, reconditioning, or early termination fees. Plus, you can accessorize your car to your heart's content. If you plan to keep your Subaru for a long time (not surprising since Subarus are so well-built they run seemingly forever), and if you do a lot of driving, then buying a car may make the most sense.
You can also trade in your vehicle or sell it to a private party.
Make The Right Choice. Choose Subaru World Of Newton
Regardless of whether you decide to lease or buy your new Subaru from our dealership, you can rest assured that our team of experienced and courteous finance specialists will help you make the right decision that best fits your particular needs, budget, and lifestyle.
Why not stop by our Subaru new car dealership near Newton, NJ today at 84 Route 206, 84 Hampton House Road, Newton, NJ 07860 and check out our extensive inventory of new 2016 Subarus for sale near Lafayette Township New Jersey. We'll show you how you can drive away in a new Subaru for less with exclusive Subaru factory incentives on select models.
We also have an outstanding selection of used cars for sale near Newton, NJ for sale, including top-quality Certified Pre-Owned Vehicles that give you like-new quality for thousands less.
Call us today at 888-635-2258. For our Service Department, please call 888-860-6481.