The 2023 Subaru Love Promise Community Commitment Award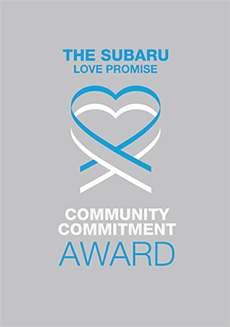 We've been nationally recognized for our dedication to our community and the Subaru Love Promise.
We're honored to receive the 2023 Subaru Love Promise Community Commitment Award. This award nationally recognizes Subaru retailers who are making the world a better place while demonstrating an outstanding commitment to supporting passions and causes in local communities. These efforts are focused in important areas such as the environment, community, health, education, and pets.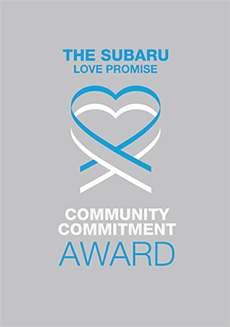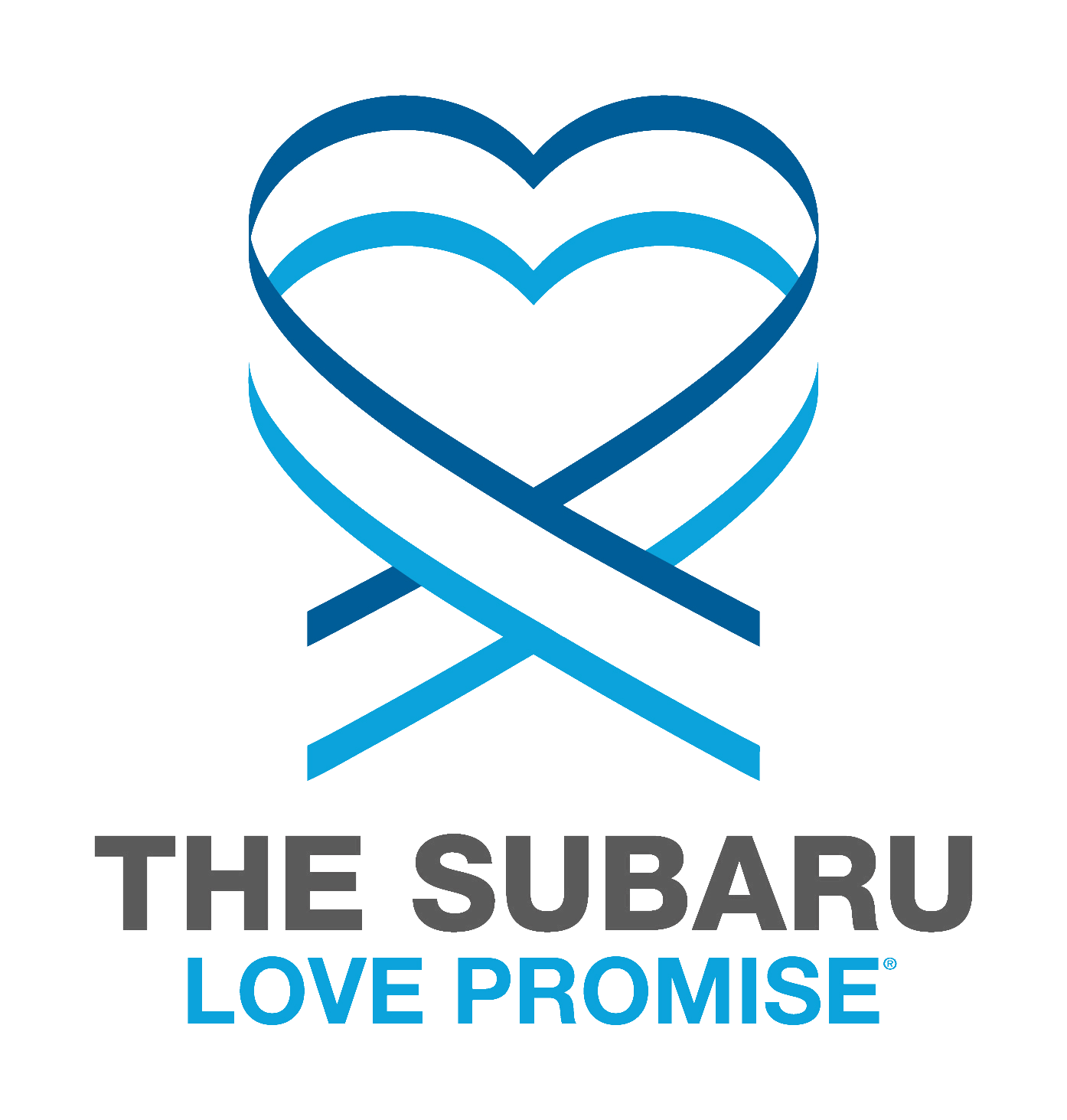 What is the Subaru Love Promise?
Subaru and our retailers believe in making the world a better place and the Subaru Love Promise is our vision of respecting all people. This is our commitment to show love and respect to our customers and to work to make a positive impact in the world.
How is Subaru World of Newton dedicated locally to the Love Promise?
Our Love Promise can be seen in various partnerships with local charities and non-profits. We're grateful for the opportunity, not only to be a part of our community, but to serve it as well. We are committed in making our community a better place by our donations.
Merriam Ave Elementary School
SCARC Foundation , Samaritan Inn
Love Promise Stories from Subaru World of Newton
Subaru and Subaru World of Newton believe in making a positive impact on the communities in which we live and work. We uphold that belief through our Love Promise Community Commitment. Every month, we select inspiring stories from customers and partners from around our area who strive to support our collective commitment and feature them here
Deformed dog Rocket finds his forever home! - Cassie K
Through our partnership with Subaru World of Newton, we hosted a mega adoption event in October. We brought 40 dogs to Subaru World of Newton in Newton, NJ, and by the end of the event, One Step Closer Animal Rescue (O.S.C.A.R.) and Subaru World of Newton helped 38 dogs find their perfect, loving home. Thanks to Brooke Canty from Subaru World of Newton, we were able to hold this mega adoption event. We wanted to share Rocket's adoption story! Rocket ended up homeless after his owner passed away. His world was truly turned upside down. He went from a loving home, into an animal shelter and was very confused. Rocket is a very sweet and loving dog. Even though he weighs 45 pounds, he thinks he was a lap dog. Rocket struggled to find a home because of his appearance. He has feet that face outward instead of straight, also referred to as bow legged. His deformity didn't stop him from charming a potential adopter at the Subaru mega adoption event and landed him into his forever home. Way to go Rocket!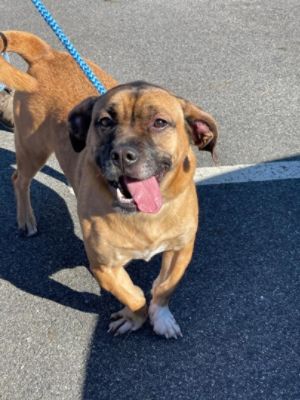 ---
SCARC Foundation - Kristin V
The SCARC Foundation is a non-profit organization that raises funds to provide support to our sister corporations SCARC, Inc and SCARC Guardianship Services, Inc. These organizations provide a life-changing range of services and support that promote lives of value and respect for all individuals with developmental disabilities. Their services also support the critical role of families providing and planning for the lifelong care of their loved ones with developmental disabilities. The Subaru Share the Love Event helps to support all the programs that the SCARC Foundation offers in the Sussex County community.

---
Center for Prevention & Counseling - Becky C
People affected by substance use disorder often have many obstacles along their road to recovery. One fundamental problem is not having the funds for needed treatment. A recent example is a young mom with dependents in her care who required treatment for her addiction. She had recently lost her job, and while she had insurance coverage during this period, it didn't cover her needed care, and her insurance status disqualified her from state or county funding streams. Fortunately, through our Subaru Share the Love Event donation, the Center for Prevention & Counseling was able to help this young mom offer her counseling services to assist her on her road to recovery!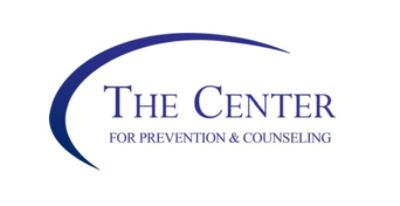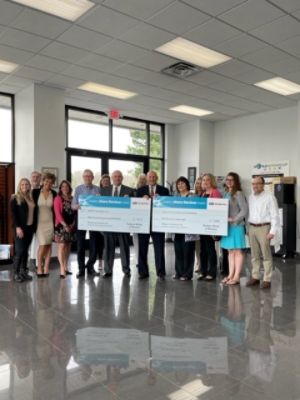 ---
Scholar Athlete Award - Brooke C
Subaru World of Newton proudly sponsors the High Point Regional Highschool Scholar award. This year Hannah Doyle was the deserving recipient for her hard work on and off the field.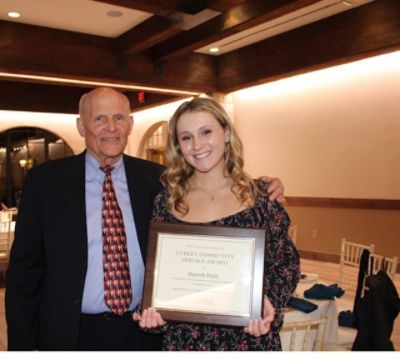 ---
Subaru Blankets - Dawn M
This is an amazing program that helps support homeless families in Sussex County, NJ! For the past two years, we have been receiving blankets that we give out to our families! Thank you for helping us to help our community and our homeless families.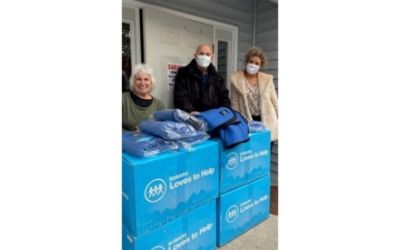 ---
Matilda - An Underdog Story - Cassie K
Matilda was rescued with her puppies back in January 2018. Her puppies were all adopted and Matilda sat patiently waiting to be adopted. She was at the shelter for almost 4 years and become a favorite of the volunteers. Matilda was a pit mix which made her a less desirable adoption. Matilda was finally adopted 10/31/21, after spending most of her life in a shelter. She is now 5 years old and gets to spend the rest of her life in a loving home. Matilda is learning what life outside of the shelter is like and enjoys all the small things. We cannot thank Subaru World of Newton enough for sponsoring dogs like Matilda and helping so many deserving dogs find homes. Matilda's adoption story is just a small glace into the journey the shelter animals take before being adopted into loving homes. THANK YOU SUBARU!!!!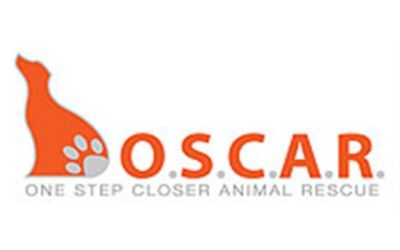 ---
SCARC & Subaru Making A Difference In Sussex Co. - Chris H
In April of 2021 Subaru World of Newton donated over nine thousand five hundred dollars to the SCARC Foundation from their "Subaru Loves" event held November through January. It was the first time that SCARC Foundation was chosen to participate in Subaru World and Subaru Corporate's Share the Love Event! Through the generosity of this gift, The SCARC Family of services is able to provide recreation programs including summer camp experiences, basketball, swimming, bowling, & dances; respite care which provides a much needed break for families who have a child with a disability; and guardianship services which helps guide families through the complicated process of becoming the legal guardian for their disabled family member. This year, the SCARC Family of Services will provide programs and services to over 650 people with developmental disabilities and their families. We sincerely thank you and, most especially, our clients and families thank you.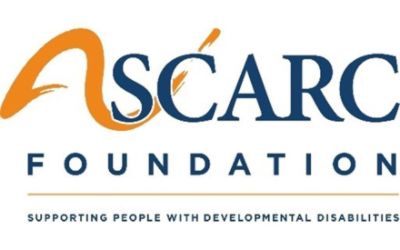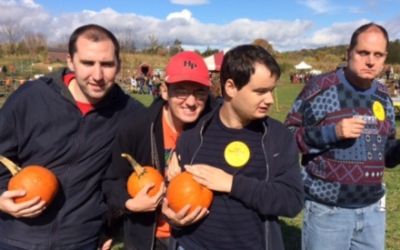 ---
Candy Wrapper Recycling Partnership - Douglass C
As Halloween approached this year, the members of our student environmental club, the Sparta Middle School Green Team, got talking about how we could encourage people in our town to make their holiday more planet-friendly. Doing some quick research, we discovered that a New Jersey-based company called Terracycle recycles candy wrappers and turns them into park benches, tables and playground equipment. We also learned that it had partnered with Subaru World of Newton, which collects and ships out the used wrappers. I gave the dealership a call and was soon chatting away with general manager Chris Dexter, who I discovered has many of the same concerns about consumer waste that our club members do. When I asked Chris how many wrappers his office could handle, he said "We'll take whatever you can collect." With that we were off and running. Over several days in early November, students and staff dropped off bags of wrappers as they entered school. My co-advisor, Cara Johnson, brought our haul over to the dealership and, with Chris' encouragement, we've decided to continue collecting wrappers throughout the year. One immediate positive result has been education: students and families have learned that not all of what's considered "trash" needs to end up in a landfill. With the continuing partnership between Sparta Middle School and Subaru World, we look forward to more people discovering that truth. https://www.tapinto.net/towns/sparta/articles/sparta-middle-school-wants-your-candy-wrappers http://www.spartaindependent.com/news/local-news/park-benches-from-candy-wrappers-LD1401519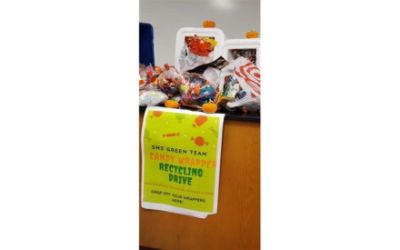 ---
One Step Closer Animal Rescue (OSCAR) - Cassie K
One Step Closer Animal Rescue (O.S.C.A.R.) would like to thank Subaru of Newton for all their support throughout the years and especially this year! COVID had a dramatic impact on the animal rescue community specifically with lack of events, lack of supplies and lack of funds. Subaru stepped up and supported our cause with holding a supply drive at their location, and sponsoring animal adoptions for the month of October. In addition, they helped promote our animals on their social media platform and in their store to increase adoptions. We had over 30 adoptions in the month of October! One adoption that happened was for a dog named Diego. Diego is a small senior chihuahua mix. Senior dogs typically struggle to adjust to shelter life. We rescued Diego in July and he sat and sat hoping for his forever home to come along. Subaru picked Diego as their featured pet in October and Diego was adopted 2 days later. Diego is now in a loving home with fur siblings. This is just one of the lives touched by Subaru's support. Our animal rescue is a no-kill and we truly believe that every animal deserves a second chance. We give them medical care, work with them, and provide love in preparation for their new homes. Some animals take longer than others to find a furever home, but they are with us until they do so. Our motto "Savings one animal may not change the world, but for that one animal, the world will change forever". On behalf of OSCAR and all of our animals, we thank you for your support!!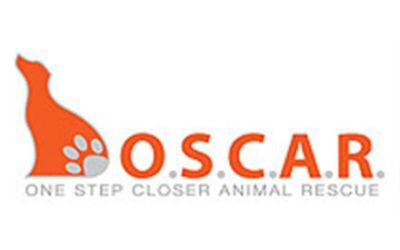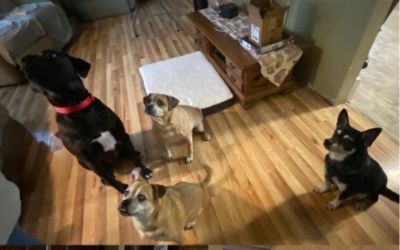 ---
Samaritan Inn - Stephanie S
Samaritan Inn would like to thank Subaru for donating 80 blankets to our homeless families at Samaritan Inn. We are able to help whoever is in need with a blanket this winter with the help of Subaru of Newton. Donations that we receive help Samaritan Inn to continue its mission to assist Sussex County families that are in need. Samaritan Inn, Inc., a 501(c) 3, agency, has been providing services to families for over 40 years. Our mission is to provide emergency food and shelter to homeless families in Sussex County, NJ as well as a program of counseling and skill building in family maintenance and growth. As the problem of homelessness continues, it is the support of caring friends like you that helps Samaritan Inn to fulfill its mission: "Keeping a door open and a light on for the homeless." Samaritan Inn is known for giving a hand up not a handout! The first blanket was given out that very same day in answer to a call through the employer of a single man who had been homeless for over a month and was sleeping in his car. We were able to provide referrals to local housing opportunities within his ability to pay, some warm clothing, food, and of course a Subaru blanket. A special thank you to Brooke Canty and Chris Dexter who arranged this donation, delivered the boxes to our office and assisted in posting our story on Subaru Love Promise. All donations are greatly appreciated as we continue to help the less fortunate and those in need of housing. Thank you Subaru of Newton!!!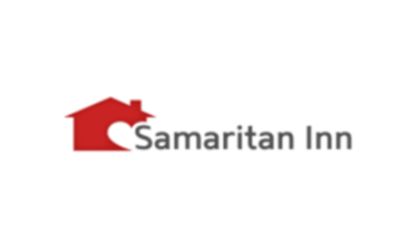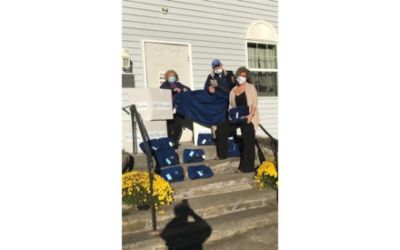 ---